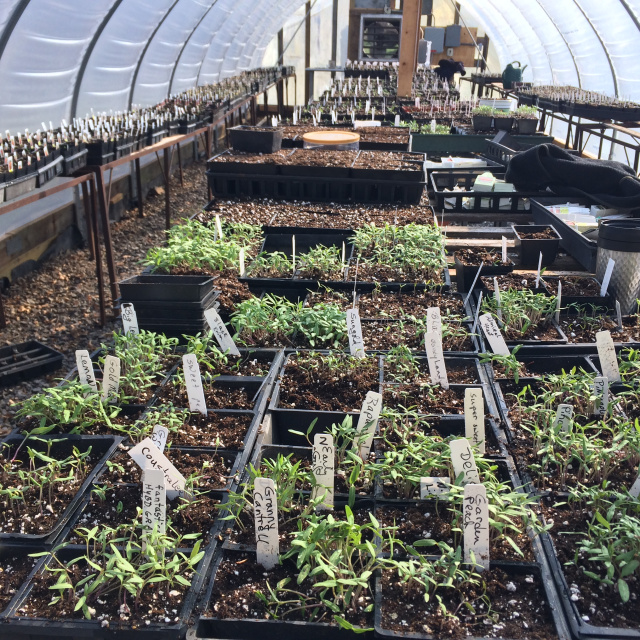 WELCOME TO DANA'S FLOWER & GARDEN PLACE
Dana's Garden Place is a family owned greenhouse business, located in South Central Pa. near Littlestown, Pa on Route 97
We are Now open every day for Spring 2018.
Pansies, Hellebores and Herb Plants are now available. Onion Sets and Seed Potatoes are here and cole crops will be ready as soon as they are toughened up!
Saturday, March 31, we will be at Carroll County Farmers Markets' Easter Show at the Ag Center, Westminster, Md.
LOOK FOR US AT THE PA HERB FEST AT YORK FAIRGROUNDS APRIL 13 and 14
Hours 9-5 daily. 10-5 Sunday
business number: 717-359-4174 or Danas cell 717-502-2130
danjoflo@gmail.com
Address: 4855 Baltimore Pike, Littlestown, Pa. 17340
Dana's Flower & Garden Place business number 717-359-4174.
email: danjoflo@gmail.com
address: 4855 Baltimore Pike, Littlestown, Pa 17340 (route 97, 8 miles S of Gettysburg, Pa)